about the designer
Gijs Bakker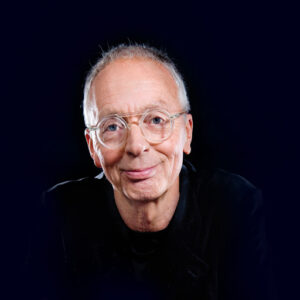 Gijs Bakker was born in Amersfoort, the Netherlands in 1942 and was trained as a jewellery and industrial designer at the Gerrit Rietveld Academy in Amsterdam and at the Konstfack Skolen in Stockholm, Sweden. Bakker's designs include jewellery, home accessories and household appliances, furniture, interiors, public spaces and exhibitions. He works for numerous companies such as Polaroid, Artifort, HEMA, Van Kempen & Begeer, and recently for ENO Studio in France.
Gijs Bakker co-founded Droog in 1993 and, together with Renny Ramakers, was the selector and art director of all products until 2009. Together with Italian gallery owner Marijke Vallanzasca, Bakker also founded jewellery production brand Chi ha paura…? in 1996.
Bakker has been teaching for more than 40 years at various schools, such as the Delft University of Technology and Design Academy Eindhoven, where he is the head of IM Masters, conceptual design in context. Bakker gives workshops and lectures around the world, and is frequently a member in juries. Gijs Bakker's work is represented in collections such as the Victoria and Albert Museum in London, the Stedelijk Museum 's-Hertogenbosch, the Centraal Museum in Utrecht, Galerie Ra in Amsterdam, Helen Drutt Gallery in New York, and Gallery Deux Poissons in Tokyo.