about the designer
Hector Serrano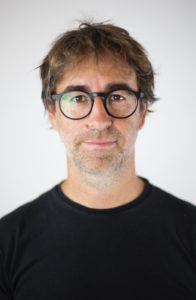 Hector Serrano was born in Valencia, Spain in 1974. After graduating from the ESDI CEU of Valencia, he moved to London to study at the MA design products at the Royal College of Art, where he continues to live and work.
Innovation and dealing with familiar concepts are the common denominators of Serrano`s projects. The studio`s activities are divided into product design, space design and laboratory work, with a constant exchange between these areas.
Serrano received the Peugeot Design Award in 2000. His work has been exhibited in Milan, Frankfurt, Munich and New York as well as in several museums such as the MOCA Miami, IVAM Valencia, EACC Castellón and at the Cooper-Hewitt National Design Museum of New York.
photo: volarconeldiseno2018.blogspot.com